A couple of stills from the 1934 film of The Fountain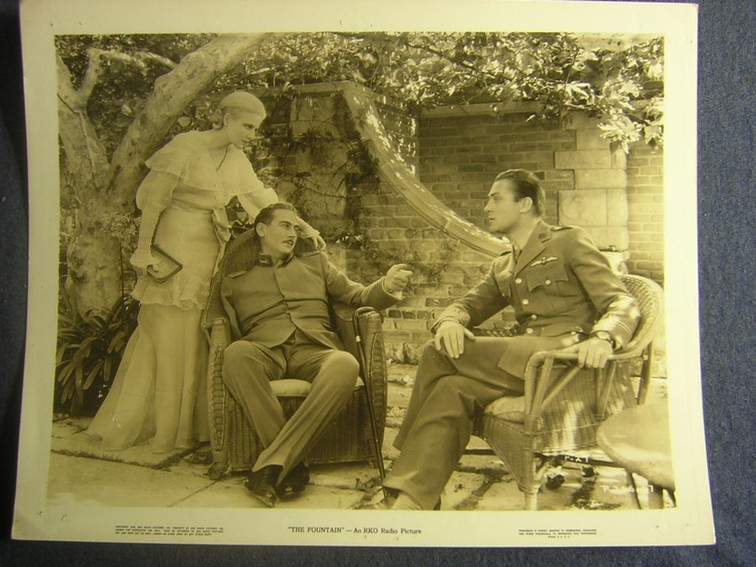 Ann Harding as Julie, Paul Lucas as Rupert, Brian Aherne as Lewis.
---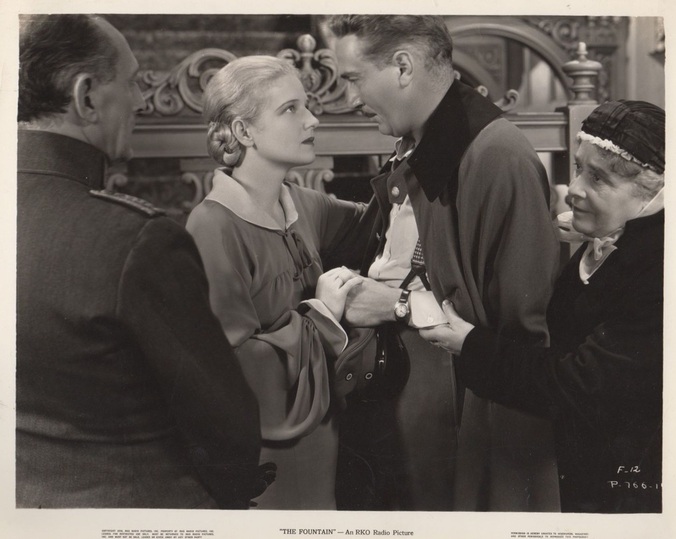 From The Flashing Stream, 1938 production

Two publicity photographs of Godfrey Tearle (Edward Ferrers) and Margaret Rawlings (Karen Selby).
Tearle, though an actor Morgan greatly appreciated, seems curiously old for Ferrers; and his weathered, honest look fits oddly with the fine-drawn, tense mathematician of the text.
A photo from the 1952 Edinburgh Festival production of The River Line, with Paul Scofield, Pamela Brown, and Virginia McKenna.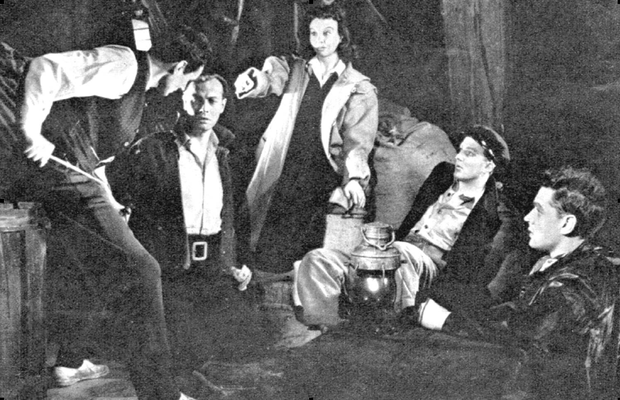 The director was Michael Macowan.

The cast was as follows:
Commander Julian Wyburton: Michael Goodliffe
Dick Frewer: Robert Hardy
Major John Lang: John Westbrook
Marie Chassaigne: Pamela Brown
Mrs Muriven: Marjorie Fielding
Philip Sturgess: Paul Scofield
Pierre Chassaigne: Marcel Poncin
Valerie Barton: Virginia McKenna

---
Two photos from the 1954 London production of The Burning Glass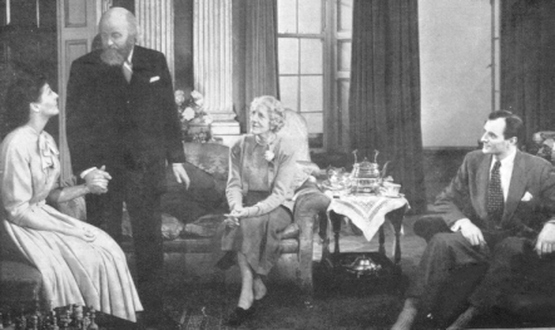 Also directed by Michael Macowan.
The cast:


Faith Brook
Basil Dignam
Michael Goodliffe
Michael Gough
Dorothy Green
Lawrence Naismith
Robert Speaight
Gerald Welch


---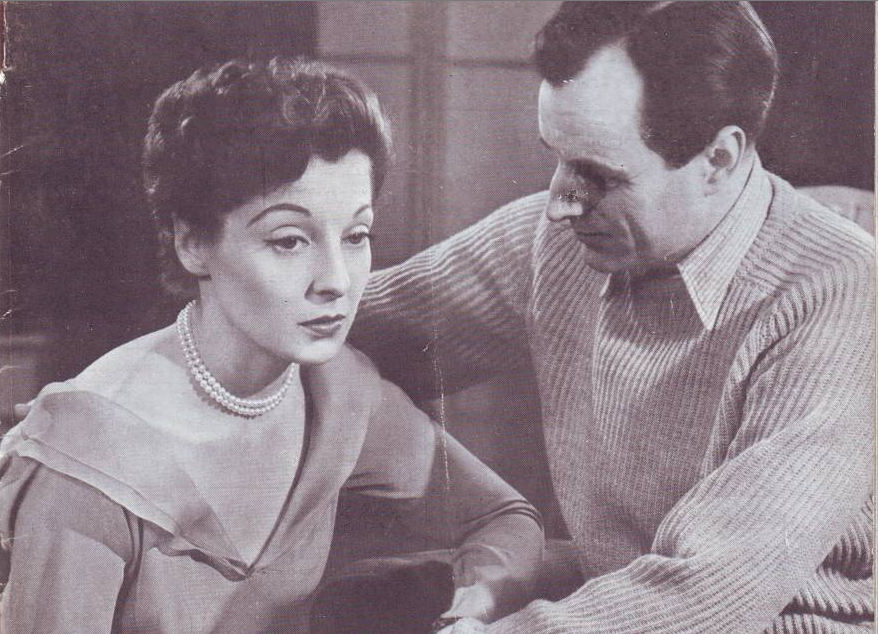 Faith Brook (Mary) and Michael Goodliffe (Christopher) in the 1954 production of The Burning Glass
There are some excellent production shots of the 2011 River Line production by Garry Lake, shown here as a YouTube slide show.